THANK YOU FOR SUPPORTING SUSTAINABLE ARTISAN ROASTING!
For a limited time, receive an additional FREE 1/2 bag of coffee with every coffee purchase! It will take a bite out your shipping charges! Grrrrrrrrrr. It is our way at BRC to say thank you and stay strong in these difficult times ! Let us put a smile :) on your face every single day with an amazing cup of coffee.
Our team of two
We are two long time Banff locals with a long time passion for good, fresh, quality coffee. One of us is a Wine Merchant & Restaurant Manager, the other a Certified Chef which makes us an awesome roasting team! One day while sipping a coffee and enjoying the mountain views, we realized the need for a Coffee Roaster in Banff. So, here we are, Banff Roasting Company!
We roast only quality coffee from all around the world. 100 % Arabica as well as Fair Trade, Organic, Rainforest and Ethical beans are being offered. From drip coffee and espresso blends to gourmet specialty coffees, all hand-roasted in our Diedrich roaster to perfection. No mass production here my friends!
Visitors are welcome, just contact before you plan to pop by so we can greet you like an old friend.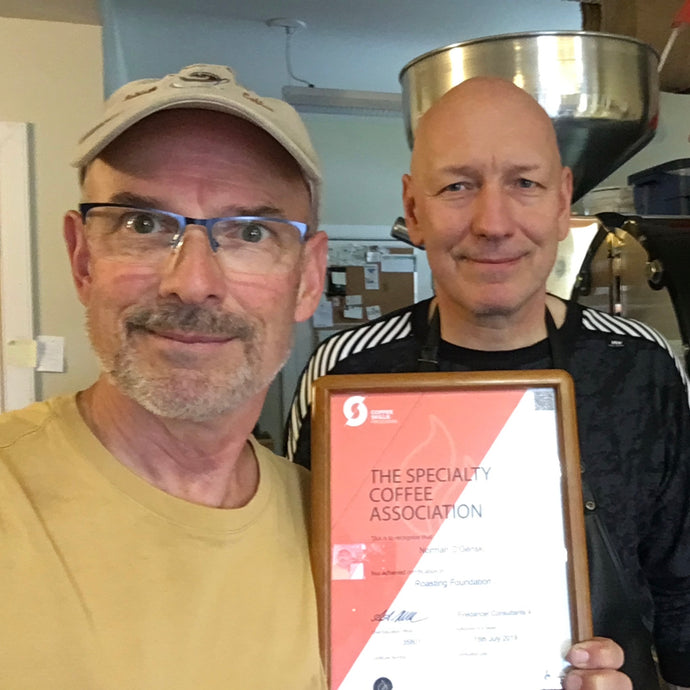 Testimonials
Our daughter recently visited your area through her work at Steelcase.  She brought us a pound of your Buffalo Brew whole-bean coffee and what a delight!   Please pass on to your staff the great product you supply!

Charisse
I've had my second cup of coffee from your Bear 64 beans. I got them at Nesters. Just want to say that it is really great to have FRESH beans available here now. Really nice and I can tell that they are fresher than pretty much everything else in town [...] look forward to getting more when I am back in Banff in October.

Catherine
Norm, We wanted to thank you for the great lesson on how to roast coffee. It was an eye opener and we didn't mind the minutes of silence while you we're intently watching the dials! We've now finished the Bear 64 (my personal favorite) and the medium roast Mexican blend which Lawrence preferred because of its unique flavor. 

Heidi
Thank you Martin for showing us around and let us taste your wonderful coffee. Love it!!!!!!!!!!! Definitely my new favorite coffee............

Sabine
Thanks Banff Roasting for the awesome blend.

Bill's Plumbing
Yumm... I love your Bear 64! I love your coffee with lots of love! Thanks for sharing your love to COFFEE!!

Mamiko
By the way, I had my first cup of Banff Roasting Company freshly roasted, freshly ground, freshly brewed coffee this morning. It was freakin' fantastic!

Taxi Mike
Now available at: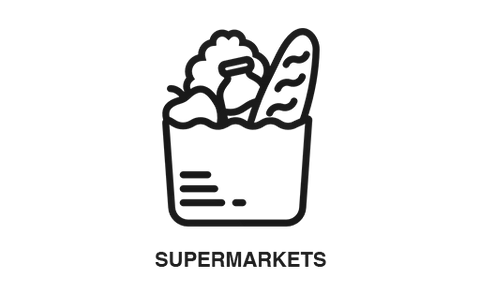 Chalet Grocery - 800 Tunnel Mtn Road, Banff
IGA-  318 Martin street, Banff

Nesters Market - 122 Bear Street, Banff
Fergies - 1001 Cougar Creek Drive, Canmore

Nutters Bulk and Natural Foods - 900A Railway Ave, Canmore

Rusticana Market - 801-8th St, Canmore

Save On Foods - 950 Railway Ave, Canmore

Shoppers Drug Mart - 933 Railway Ave, Canmore
Save On Foods - 65 Bow Street, Cochrane

Village Market - Samson Mall, Lake Louise
Community Natural Foods - All 3 Locations in Calgary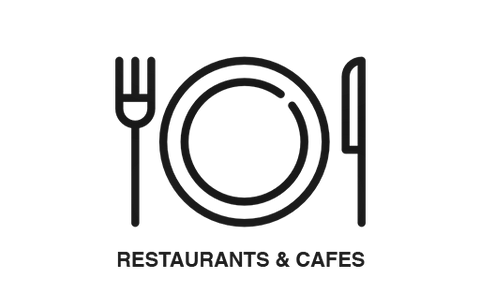 Athena's Pizza - 110 Banff Ave, Banff
Banff Hot Springs Cafe (Sulphur Mountain) - 101 Mountain Ave, Banff
Banff Ave Brew Pub - 110 Banff Ave, Banff
Balkan - 120 Banff Ave, Banff

Bare Bistro - 100 Owl Street, Banff

Bison Restaurant & Terrace - 221 Bear Street, Banff

Block Kitchen and Bar - 201 Banff Ave (enter Caribou St.), Banff

Banff National Perk - 220 Bear Street, Banff

Chucks Steakhouse - 101 Banff Avenue, Banff

Coyotes Grill - 206 Caribou Street, Banff
Eddie Burger Bar - 137 Caribou Street, Banff

Grizzly House - 207 Banff Ave, Banff

Javalanche Cafe - The Village, Lake Louise
Magpie & Stump - 203 Caribou Street, Banff

Maple Leaf Grill - 137 Banff Ave (enter Caribou St.), Banff

Park Distillery - 219 Banff Ave, Banff

Tavern 1883 - 709-9th Street, Canmore

Ticino Swiss-Italian Restaurant - 415 Banff Ave, Banff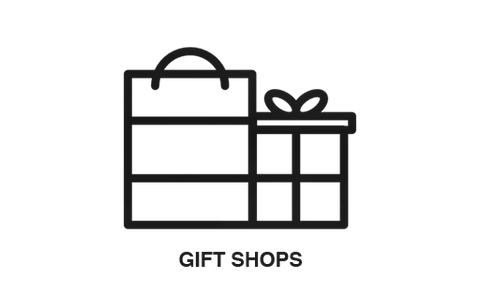 SkiBig3 Adventure Hub- 114 Banff Ave, Banff

Unlimited Skate + Snow - 319 Banff Ave, Banff


Wholesale Inquiries?
We offer great wholesale pricing and shipping options.
Please call 403-760-4868 or email us
We're all about community here